Trailblazer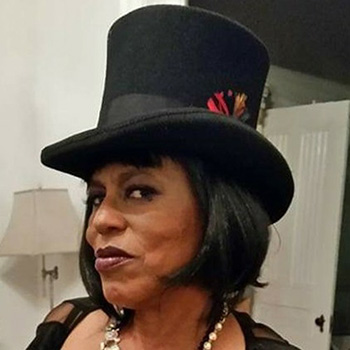 Tequila Mockingbird is a Los Angeles based artist, historian, cultural preservationist and indisputable punk legend. With a career spanning over three decades, Tequila is the curator of the Los Angeles Punk Museum, hosts The Punkast with UCLA musicologist Jessica Schwartz, acts for movies and television, and uses her expertise in underground music from the past century a music supervisor in the entertainment industry.
In tandem with experimental music luminary Peter Ivers, Tequila booked the most prominent punk acts of the era for their television debut on New Wave Theater, including Black Flag, X, and Circle Jerks. Together, the pair explored the tragic glamour of 1980's Hollywood spaces, played in the Ivers' last band Vitamin Pink, travelled the world, counting among their friends both Timothy Leary and the Dalai Lama. Performing with everyone from members of the Jimi Hendrix Experience to Jeff Goldblum, it's safe to say that if it happened and if it was cool – Tequila was right there.
As an architectural historian, Tequila is fascinated by the ghosts of history and the way that they layer over the ravages of time, seeping into the backdrop of our day to day. A few of Tequila's most persistent memories of begone LA spaces include the opulent Garden of Allah and the Sunset Strip's House of Blues, which blended modern art folk art, and beyond into an ancient looking – but very much alive – venue. Within the architectural world, she's counted giants like Frank Gehry and the late Richard Neutra among her personal friends. "To preserve the past and keep it alive," she says, typifying the ethos behind her tireless drive to sing for the spaces and songs we've almost forgotten. Never shying away from the unorthodox, she counts even the cemeteries of the city among its most rich and beautiful places. "That's your forever real estate," she aptly judges. With her encompassing sense of place, its past, and its dynamic, haunted present, Tequila Mockingbird is one of LA's renaissance women – an invaluable fount of ruthless historicism and legendary taste.