Frames Advisory Committee Member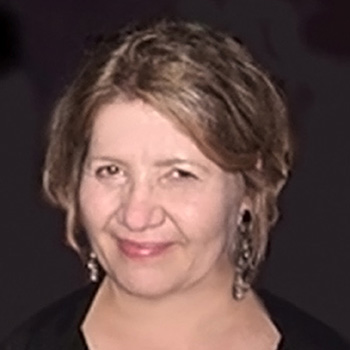 Patti Podesta is a Los Angeles-based Production Designer for film and television. Over her 20-year career as an artist and designer she has become known for intelligent, imaginative work in a variety of genre, and for her sophisticated aesthetic.
Notable projects include television "Defending Jacob" "American Gods" "Hannibal" and the pilots for "Homeland" and "Elementary." Feature films include "Memento" "Love and Other Drugs" and "Bobby," Emilio Estevez's award-winning account of the day Robert Kennedy was assassinated in Los Angeles. Her most recent project in film "The Black Phone" was with director Scott Derrickson.
Ms. Podesta began her work in the movie business designing title sequence, most notably the Wachowskis' BOUND, and designing the slide-show scene in the original JURASSIC PARK. She has been nominated for a Primetime Emmy and the Art Director's Guild Award three times.
Born and raised in Los Angeles, as a teenager she lived for a time in Europe which had considerable influence on her point of view. Podesta originally envisioned being an architect before taking up sculpture and then video, becoming well-known as a media artist. Her video works have been screened at museums and festivals in the U.S. and Europe and recognized with numerous awards. Podesta holds a Masters Degree in Fine Art and brings this background to her film design. Her career is a continuing investigation of the intersection of art and film.
She designed and co-curated the extensive exhibition dedicated to the work of director Stanley Kubrick for the Los Angeles County Museum of Art (LACMA.) which was on view at the Museum from 2012-2013.