Frames Host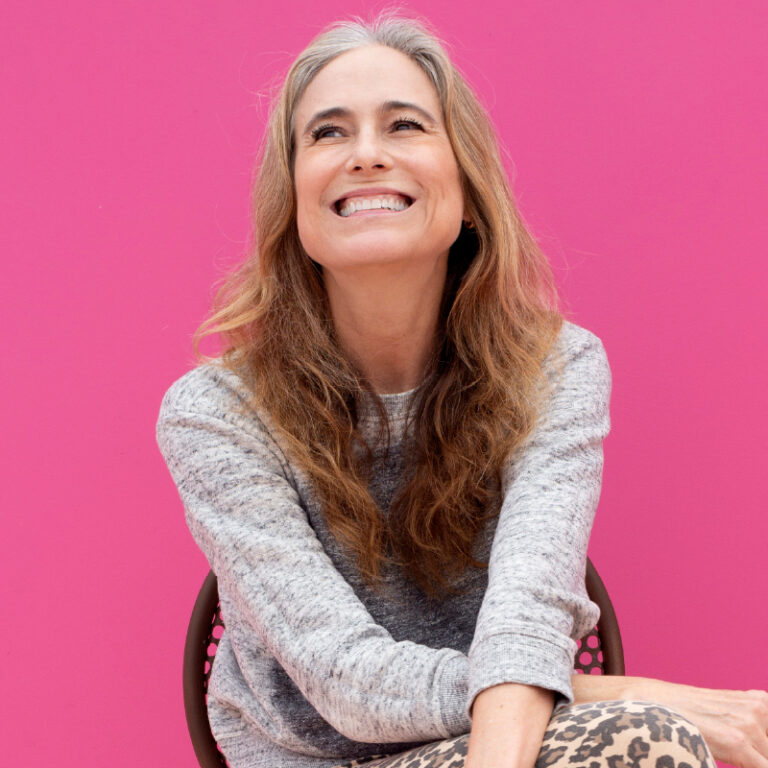 Liza Richardson's career as a radio broadcaster started in Dallas, TX at KNON then KERA. At NPR's flagship KCRW in Santa Monica, CA, she championed poetry, world music and eclectic sounds from every corner of the universe. Her curated mixtapes present international music, roots, dance, hip hop and jazz, and are on-demand via her Spotify profile.
Along with her team at Mad Doll Music, Liza has music supervised small screen classics like Friday Night Lights, Parenthood, Leftovers, Watchmen, Hawaii Five-0 and Lovecraft Country. Currently she helms Narcos, Barry, Outer Banks, The Morning Show, The Rookie, Equalizer. In 2003, she was nominated for a Grammy for Y Tu Mama Tambien and 2020 brought an Emmy nod for her work on Watchmen.
Liza's credits include the first handful of iPod silhouette spots, films Spenser Confidential, Why Him, A Dog's Purpose, Lords of Dogtown, Surf's Up, The Kids Are All Right and quintessential Mexican gem Y Tu Mama Tambien.
Liza is from Phoenix, AZ and holds a BFA in theater and dance from Southern Methodist University in Dallas, TX. Find her on Instagram @lizarichardson
TV music supervision
Watchmen, HBO, Damon Lindelof
Lovecraft Country, HBO, Misha Green
Made for Love, HBO Max, Christina Lee
The Equalizer, CBS, Andrew Marlowe, Terri Miller
Clarice, CBS, Alex Kurtzman
Unbelievable, Netflix, Susannah Grant
Outer Banks, Netflix, Josh Pate, Jonas Pate
The Morning Show, Apple TV+, Kerry Ehrin, Mimi Leder
The Rookie, ABC, Alexi Hawley
The Unicorn, CBS, Bill Marin, Mike Schiff
The Loudest Voice, Showtime, Alex Metcalf
Star Trek: Picard, CBS All Access, Alex Kurtzman, Michael Chabon
The Leftovers, HBO, Damon Lindelof
Narcos, Netflix, Eric Newman, Carlo Bernard
Barry, HBO, Bill Hader, Alec Berg
Magnum PI, CBS, Peter Lenkov, Eric Guggenheim
Locke & Key, Netflix, Carlton Cuse
Queen Sugar, OWN, Ava DuVernay
Bull, CBS, Glenn Gordon Caron
MacGyver, CBS, Peter Lenkov
The Path, Hulu, Jessica Goldberg, Jason Katims
Looking, HBO, Andrew Haig, Michael Lannan
Hawaii Five-0, CBS, Peter Lenkov
Scorpion, CBS, Nick Santora
Limitless, CBS, Craig Sweeny
The Affair S1, Showtime
Parenthood, NBC, Jason Katims
The Following, Fox, Kevin Williamson
Friday Night Lights, NBC, Jason Katims
Film consultancies
​Deepwater Horizon, Pete Berg
The Keepers, Ryan White
In The Valley of Elah, Paul Haggis
Nacho Libre, Jared Hess
Curious George, Matthew O'Callaghan
Syriana, Stephen Gaghan
Bewitched, Nora Ephron
The Italian Job, F. Gary Gray
United States of Poetry, Mark Pellington
Film music supervision
Spenser Confidential, Pete Berg
Nostalgia, Mark Pellington
The Donut King, Alice Gu
Bethany Hamilton: Unstoppable, Aaron Lieber
The Land of Steady Habits, Nicole Holofcener
Tokyo Project, Richard Shepard
A Dog's Purpose, Lasse Hallstrom
Why Him, John Hamburg
The Last Word, Mark Pellington
The Kids Are All Right, Lisa Cholodenko
Rock Dog, Ash Brannon
Enough Said, Nicole Holofcener
Hotel Transylvania, Genndy Tartakovsky
People Like Us, Alex Kurtzman
I Melt With You, Mark Pellington
Monte Carlo, Thomas Bezucha
Scream 4, Wes Craven
Push, Paul McGuigan
The Hunting Party, Richard Shepard
Surf's Up, Ash Brannon
Failure To Launch, Tom Dey
Lords of Dogtown, Catherine Hardwicke
Wicker Park, Paul McGuigan
First Daughter, Forest Whitaker
Y Tu Mama Tambien, Alfonso Cuaron
Mothman Prophecies, Mark Pellington
Arlington Road, Mark Pellington
Additional info
Best Music Supervision TV Drama, Guild of Music Supervisors, Watchmen 2021
Best Song Created for TV, Guild of Music Supervisors, Watchmen 2021
Emmy nom, Outstanding Music Supervision, Watchmen 2020
89.9 KCRW radio host and DJ from 1991 to 2020
Best Music Supervision TV Drama, Guild of Music Supervisors, Narcos 2016
Music Supervisor of The Year, Guild of Music Supervisors 2012
Woman of Impact, Variety 2010
First DJ to play at The Academy Awards 2007
Grammy nom, Best Soundtrack Comp, Y Tu Mama Tambien 2003
Geffen Records A&R scout 1995 to 1998
Host, producer of KCRW/MTV syndicated radio show Man In The Moon 1994
Radio host at KNON and KERA in Dallas from 1986 to 1991