Board Member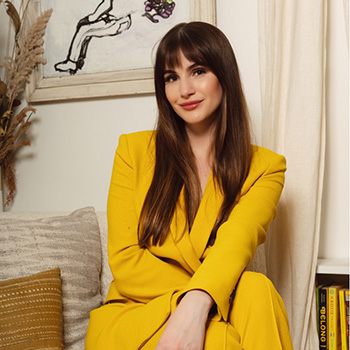 Lisa Conn is Co-Founder and Chief Operating Officer of the workplace connection platform, Gatheround. Gatheround helps companies like Disney, Gusto, and GE build an inclusive, supportive culture, no matter where or how their employees choose to work.
Lisa has previously held leadership roles at Facebook, the MIT Media Lab, FWD.us, and President Obama's campaign. At Facebook, Lisa led the company's efforts to build products that reduce polarization and build empathy on the platform. At the MIT Media Lab, Lisa managed the Electome which tracked the public response on Twitter to the 2016 U.S Presidential election and produced the first visualizations of the electorate's ideological polarization, described by Vice Magazine as "a treasure trove on how Americans discussed one of the most contentious presidential races in history."
Lisa's roots are in community organizing: she led large-scale community organizing programs as the National Organizing Director of FWD.us, and served as a field director in the battleground state of Florida for President Barack Obama's Presidential campaign.
Lisa received her B.A. from NYU, and MBA from MIT. Formerly named to the Forbes 30 Under 30 list, her work has been featured in the New York Times, Boston Globe, Washington Post, Vice News, and more. She sits on the Board of Directors for Facing History and Ourselves, a global education non-profit organization that challenges teachers and students to use lessons of history to stand up to bigotry and hate.