Trails Advisory Committee Member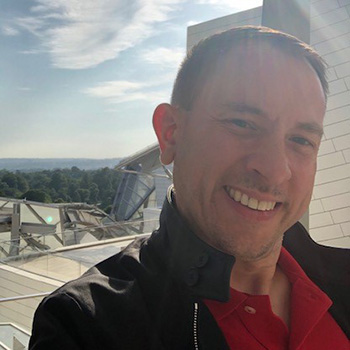 Jonathon Aubry is a media and entertainment executive with 20+ years of experience across digital media, film, music, television, branded entertainment and publishing. He has held senior positions in marketing, sales, publicity and business development in both the non-profit and for-profit sectors.
Presently, Jonathon serves runs his own strategic consulting firm, AUBRY & CO. which helps brands, media companies, digital platforms and non-profit organizations build and grow their brand partnership, digital/luxury/influencer marketing and branded content strategies. AUBRY & CO.'s current clients include The Academy of Motion Picture Arts & Sciences, MRC Media which includes The Hollywood Reporter, Billboard and Dick Clark Productions, Delta Air Lines, XPrize, Fort LA, Sony Music Latin and Water's End Productions. Previously, Jonathon served as Vice President, Brand Partnerships at The Hollywood Reporter and Billboard, where he helped relaunch The Hollywood Reporter and Billboard brands Before he joined THR and BB, Jonathon served as Vice President, & Publisher, The Advocate Group at Here Media Inc. where he was responsible for advertising sales and strategic partnerships across the entire Advocate brand, including its print, digital, branded entertainment and mobile platforms. Prior to Here Media, Jonathon served as VP, Marketing and Distribution for Regent Releasing. While at Regent, he oversaw theatrical and home entertainment marketing and publicity for all of Regent Releasing's independent theatrical releases. During Jonathon's tenure, Regent released over 35 films and garnered its first Oscar nomination and win for Best Foreign Language film for DEPARTURES in 2009.