Board Member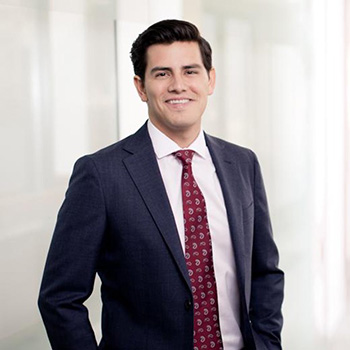 Joe is a member of O'Melveny's Litigation and White Collar Defense & Corporate Investigations practices. Joe has a broad practice at O'Melveny, involving corporate investigations, litigation, arbitration, and counseling on regulatory matters. Joe has conducted trials in state court, federal court, and before arbitrators, argued cases before the Ninth Circuit Court of Appeals, and represented clients in state and local administrative proceedings. Joe has also represented undocumented clients in immigration proceedings, a prominent Mexican American artist in a legal dispute over ownership of his artwork, and a class of plaintiffs seeking significant reform of Nevada's system of indigent defense.
Prior to joining O'Melveny, Joe served as a law clerk at the United States Ninth Circuit Court of Appeals and United States District Court for the Eastern District of California. While in law school, Joe externed in the United States Attorney's Office for the Southern District of New York and in the Executive Office of then-California Attorney General Kamala D. Harris. Prior to law school, Joe worked in the Antitrust Division and the Office of Legislative Affairs of the United States Department of Justice.
Joe is a Board Member of Central City Neighborhood Partners, a Trustee of the Mexican American Bar Association, and serves as the head of O'Melveny's Latinx Attorneys employee network.