Trailblazer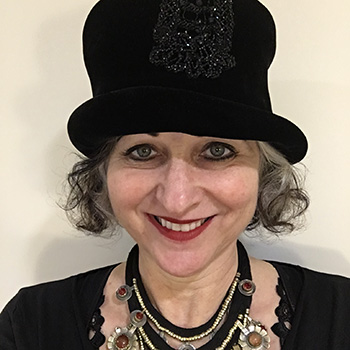 Janet Grey is a Los Angeles native, a UCLA graduate and a longtime resident of Silver Lake. She started her career in the music industry in Paris and spent decades specializing in "oldies," managing international marketing campaigns and creating unique party compilations in the lounge genre, such as Martini Madness and Dino Goes Latino.
An honored photographer, Janet honed her skills behind the lens while living abroad and traveling extensively. Her diverse portfolio has appeared in books, commercials and online publications, as well as on the walls of galleries and eateries throughout Los Angeles.
After years in the music business and a brief stint in hypnotherapy, Janet shifted her focus to interior design, transforming homes, as her marketing exclaimed, "from drab to delicious!" and writing a design column for the local paper. Later, her passion for solo travel led her to create TravelDrivers.com, a concierge service that pairs travelers with vetted private driver-guides for safe, authentic and extraordinary global adventures.
When the pandemic temporarily grounded her travel plans, Janet found a new sense of discovery during extensive neighborhood walks. This led her to focus her lens on the homes of LA County and beyond, and she began to chronicle her experiences on her Instagram account, @housesofhollywood, which spotlights these residential architectural treasures.
As she anticipates celebrating her 63rd birthday as well as two decades of cancer-free living, Janet's latest venture, real estate investing aimed at preserving architectural gems, keeps her on her toes and endlessly engaged. She attributes her zest for life and her youthful spirit to a blend of curiosity and gratitude, a lifelong passion for learning, and an eye for detail, appreciating beauty in everything, from the intricate patterns of a spider's web to the peeling paint on an old front door.