Trailblazer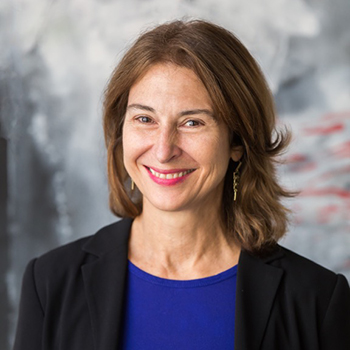 Elizabeth Smith joined the Helen Frankenthaler Foundation as its first Executive Director in 2013. Previously she held curatorial positions at Art Gallery of Ontario, Toronto; the Museum of Contemporary Art, Chicago; and The Museum of Contemporary Art, Los Angeles.
While at MOCA, Smith curated the exhibition Blueprints for Modern Living: History and Legacy of the Case Study Houses (1989). She has also authored subsequent publications on the Case Study Houses for Taschen. Additionally, she curated and co-organized such MOCA exhibitions as The Architecture of R.M. Schindler, At the End of the Century: One Hundred Years of Architecture, and Urban Revisions: Current Projects for the Public Realm.
Smith has also curated exhibitions on artists including Uta Barth, Lee Bontecou, Helen Frankenthaler, Margaret Honda, Jenny Holzer, Toba Khedoori, Kerry James Marshall, Donald Moffett, Catherine Opie, and Cindy Sherman. Her most recent published writing is a text in the 2021 Phaidon monograph Catherine Opie. She is a visiting professor in the Bennington College Museum Term program.