Board Secretary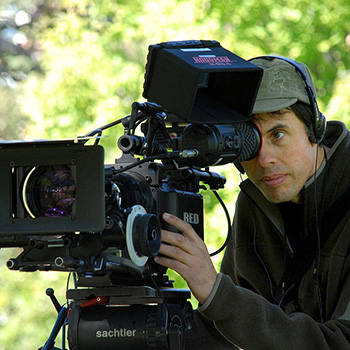 Writer-director-producer Christopher Munch was born in Pasadena, CA and is a passionate student of the history of Los Angeles. Many of his films deal with a lost past — re-envisioning and re-interpreting people and places that only exist in memory. He brings to FORT: LA an enthusiasm for sharing what once made Los Angeles a great city, and what of that history can still be accessed to inspire the imaginations today.
Critic Graham Fuller summed up the work of Mr. Munch by stating that his films "meditate quietly on the perennial struggle people face in communicating with those they love, on mortality, on the role of memory in the mosaic of conscious¬ness, and the evanescence that drives his restless protagonists to grasp futilely, and often nobly, at impossible dreams." Critic and cinema historian Jonathan Rosenbaum called him "one of America's most gifted independent filmmakers."
He is a past Guggenheim fellow, recipient of the Wolfgang Staudte Prize at Berlin, winner of two Independent Spirit Awards, including the "Someone To Watch" Award, and has been featured in two Whitney Biennial exhibitions. He has received competitive awards from the Alfred P. Sloan Foundation (for a science-themed screenplay about physicist Frank Oppenheimer), Creative Capital Foundation, The American Film Institute, The Merchant and Ivory Foundation, and others. Five of his features have played at the Sundance Film Festival.